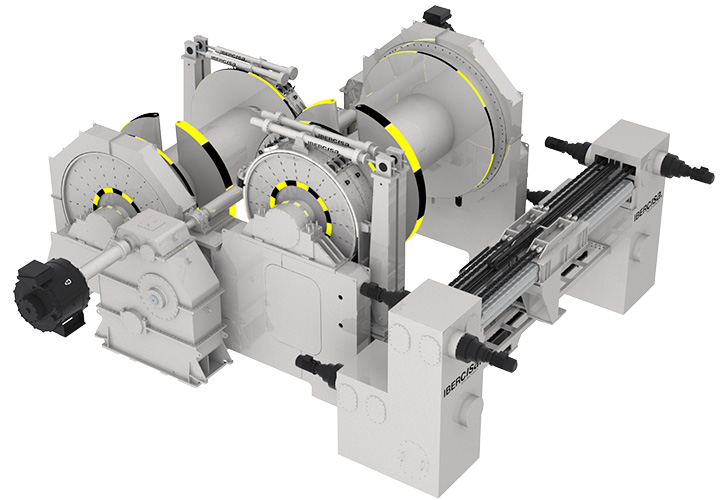 Anchor Handling Towing Winches
IBERCISA AHT designs are based industry concepts such as dynamic brakes and frequency controlled drivelines.
Safety Features to meet the increasing demands of deep water operations, several features are incorporated to safeguard vessel and crew.
- Constant tension, preventing Overload rope tension.
- Emergency Release function.
- Safe Clutch to protect accidental overloads like slack wire in the system.
High-speed pay-out Saving valuable vessel time is achieved by high speed pay-out using the water-cooled clutch in dynamic brake mode.
Fuel efficient, environmentally friendly Considerable savings on fuel consumption using an electric drive system. With a 30% higher efficiency and use of regenerative energy, significant cost savings are made.
Ibercisa Automatic Spooling can be adapted to several diameters.
Pioneers in the use of Permanent Motors.
Design according and certify DNV 2.22.
Remote assistance 24/365.
Tailor made design adapted to the demands of each client. Ibercisa is specialist adapted the winch design to the vessel.
Video: 
https://youtu.be/DVNJumteHcs
Hydraulic versions also available