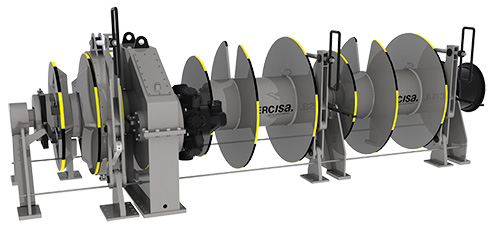 Anchor and Mooring Winches
Ibercisa designs and manufactures anchor mooring winches of various shapes and sizes.
- Manual or hydraulic clutches.
- Manual, hydraulic or pneumatic brakes.
- Hydraulic or electric drive.
- Variable Constant Tension Options.
- Optional Stainless Steel Brake Drums.
- Warping Head/Capstan on side of drum.
- Chain diameters up to 120mm.