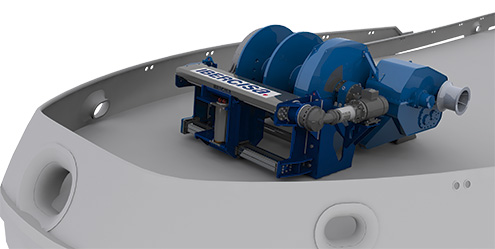 Render-Recovery winches
IBERCISA has recently developed a complete render recovery system for LNG terminals and offshore terminals.
IBERCISA Render Recovery winches include:
- Electric drives.
- Very small load range and very quick response.
- Length and load line monitoring.
- Historic data log to study-optimize the operations.
- With or without spooling device to work with high fleet angles.
- Second gear for berthing mode in bad sea states.
- ATEX certify.